by Miller Hollingsworth
Follow along with me here.
You work for a nonprofit. You're sending emails to keep your volunteers, donors, and stakeholders up to date (if you aren't, please, drop everything you're doing now and get started.)
But those emails aren't generating the actions and overall interest you need.
Your emails can be made better, and a better email means your audience will be more absorbed, engaged, and willing to help in the way that you want.
Read on to find out how.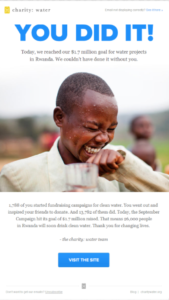 1. Put a lot of thought into your subject line.
The subject line is the one thing your audience is going to see before they ever click on your email.
So make it count. It should:
Be short. You've got to get their attention, and lengthy copy doesn't do that.
Be relevant. What value does opening this email have for your readers? What are they going to get out of it? Starting with an action verb is one way to do it, but anything that directly involves who you're talking to works.
The line "You Did It!" in this email from charity:water is technically a header, not a subject line. But the way it's worded is a great example of how to make your subject line relevant to whoever's reading.
2. Images should play center stage.
Think about your own inbox – what draws you in?
A big block of text? Or pictures?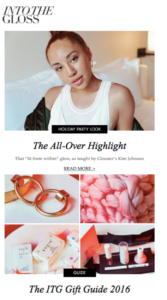 This email is from the beauty blog Into the Gloss. See how images are the star of the show? This makes the whole thing easier to digest, and it's friendlier to the eye.
3. And while we're at, those images should convey a story.
Nonprofits have the unique opportunity (and responsibility) to make their images tell a captivating, action-spurring story. It's true that every email, no matter the industry, should shoot for this.
But nonprofits specifically have the ability to affect powerful emotions through imagery.
The set of images below, used in Communicating via Imagery by Georgetown's Center for Social Impact Communication, is a great example.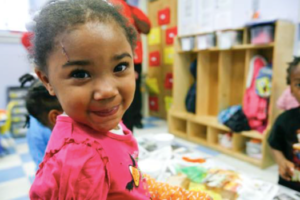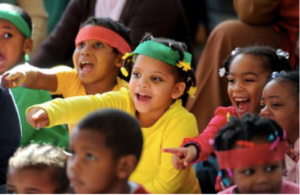 The children showcased here are a part of Bright Beginnings, a nationally accredited child and family development center. It's clear from these images that the children pictured are happy and feel safe.
Images like that make people want to help.
4. This is where a clear call to action comes in.
Always, ALWAYS include a call to action.
Once you've got your audience's interest through imagery, you've got to give them clear direction on where to go next.
Check out this example from Penguin Books. There's no missing that "buy the book" button.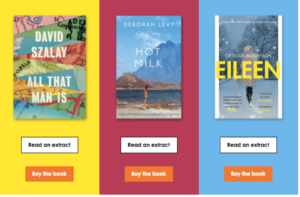 For nonprofits, that call to action is "donate here." Or "read more here." Or "visit our site."
Think about the action you want your audience to take after reading your email. And then make it easy for them to do so.
Word to the wise: Social media buttons have to be in there.
You don't need to label them "follow us here!" But social buttons work the same way as a call to action – they take the reader where you want them to be.
Don't ever send an email without them.
5. Finally, it's got to be snackable.
Readers spend 15-20 seconds on an email. You've got to get your point across, quickly.
This email from the restaurant Friendly's is an extreme example of keeping text to a minimum. Only one sentence.
But it's effective. I know they want me to buy some ice cream. And that delicious-looking image + a clear call to action coupon makes me want to buy some, too.
It's all about putting yourself in your audience's shoes.
The beautiful thing about emails is that the people getting them want to get them – after all, they've opted in! And the way to keep their initial interest is by making it easy to read and useful to them.
Deliver a short but gripping story in each email you send. A little extra time and effort can mean big increases in funding, donations, and awareness.
Use that inbox to your advantage!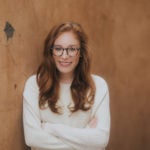 Miller Hollingsworth is a student in Georgetown University's School of Continuing Studies in the Public Relations and Corporate Communications program. She is an integrated communications professional and strategist that specializes in content, brand development, and impactful storytelling. She is driven to help nonprofits and socially responsible businesses discover the stories and tactics that will get people to act. Connect with her on LinkedIn.