Digital Persuasion
Social media's empowerment of the individual means anyone can be an influencer. That presents an opportunity and challenge to every cause-minded organization: What does influence truly mean and how do you harness it?
To explore these questions, CSIC and Waggener Edstrom conducted an exhaustive study of more than 2,000 digitally engaged cause supporting adults. The study provides insight into the habits, behaviors, and motivations of these individuals, as well as information on how to engage them to produce greater awareness and support of causes.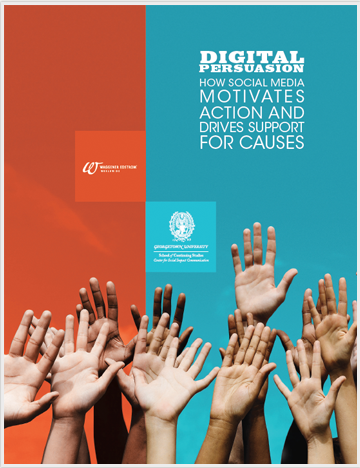 Preliminary results were shared at the December 2012 Social Innovation Summit in Silicon Valley, Calif.
Digital Persuasion In Action: Video Series
The below graphic summarizes the four main archetypes found among respondents.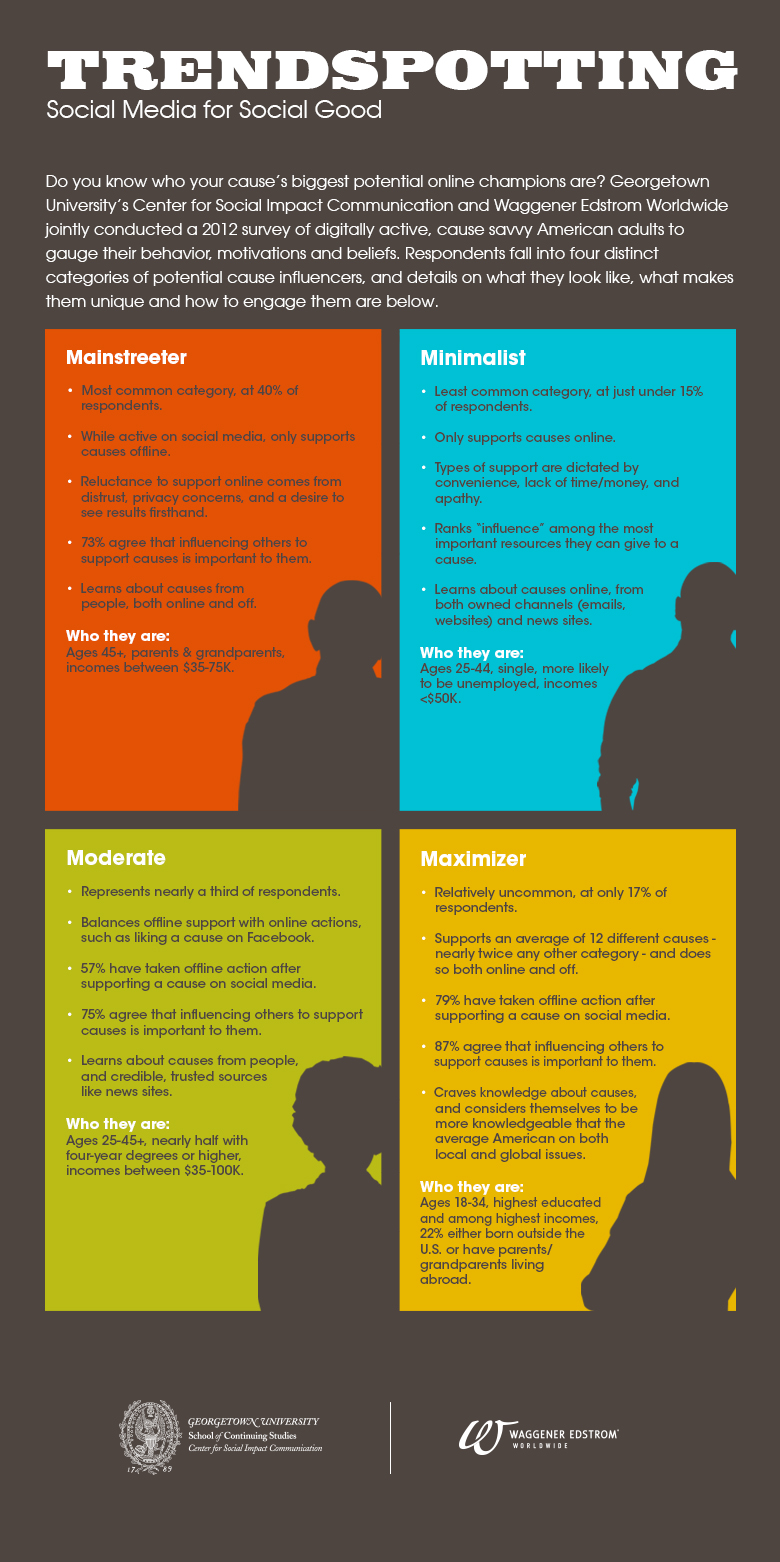 The Social Impact Communicator
December 19, 2016
December 9, 2016
December 2, 2016