by H. E. James, MBA
Take a look at the volunteers at your nonprofit.  They come from varied personal and professional backgrounds.  Depending on your mission, you might have a large group of parents and guardians whose primary job is caring for their kids.  You could also have a cadre of highly-trained medical professionals.
What do all these nonprofit volunteers have in common?  Regardless of their background, they should all be trained in customer service practices.  Not all volunteers have an expert grasp on customer service, especially for your specific organization.  Great customer service training is one of the best business strategies available, and nonprofits should be taking full advantage of training volunteers.  Here's why and how:
Start with Feedback
When I was volunteering as a social media and marketing manager for nonprofit events, we solicited feedback from both volunteers and participants.  Where we made a small misstep was we only asked for feedback after an event occurred.
Feedback should be gathered as often as possible, and there are a lot of great ways to get feedback.  There are multiple steps a donor or participant takes to give her time and funds to a nonprofit.  Asking a simple, "How are we doing?" can help you improve multiple processes, including your customer service.
Ask volunteers to contribute information about their best customer service experiences.  We all have those stories about being treated so well we feel like part of the organization's family.  Gleaning this information can help you come up with service models and training procedures.
Move on to Value
Many of your volunteers might think they don't need customer service training to interact with participants and donors.  It's possible they feel their careers give them all the training they need, or they feel that simply being friendly is great customer service.
There is, as many an administrator knows, much more to it than that.  Your nonprofit has specific ways of doing things and completing processes.  These processes, no matter if they occur in the background or not, contribute to your donors' experiences.  If a volunteer doesn't know these processes or hasn't been taught these processes, your nonprofit will lose other volunteers, participants, and even donors.
One of the jobs of a nonprofit administrator is to mobilize the community.  This community isn't just the public-at-large, but the community within the nonprofit.  To mobilize them is to prepare them to take care of that public.  Proper customer service training is part of that mobilization.  Being treated well will increase revenue via donors.  It will also increase the return rate of your volunteers, who donate their time.  I can speak from experience that it's difficult to return to a nonprofit when there are standards in place.
Now to the How
Take all the service feedback you've collected and start putting solutions into practice.  Don't train volunteers to know all the answers, even if you're participants and donors might expect them to.  No one person can know everything.  However, training volunteers to find answers or find an employee who does is key.
While many customer service professionals agree that answering a question with "I don't know," is a bad thing, it's really not.  Especially in nonprofit fundraising situations, it's perfectly acceptable for a volunteer to admit that she doesn't know exactly which research projects are going to be funded.  Yet she should never stop there.  Train volunteers to be honest with participants and donors about having to defer to someone more qualified to answer the question.
Create a customer service manual and train volunteers how to use it.  One of the best ways of teaching customer service is by modeling it.  Pair new volunteers with your best and most experienced ones.  This will also serve as a refresher for those doing the mentoring.
You should never be afraid, in turn, to be choosey about your volunteers.  Interview volunteers in order to find perfect fits for the activities you need them to manage.  Great customer service skills can and should be taught, but it never hurts to look for people who bring them to the table.  They will help you help everyone else.
How do you train your volunteers in customer service practices?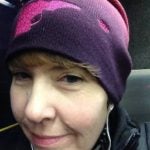 Hattie James is a writer and researcher and lives in Boise, Idaho. She has a varied background, including education and sports journalism. She is a former electronic content manager and analyst for a government agency. She holds an MBA and enjoys local ciders. You can find Hattie on Twitter and LinkedIn.