by Laura Buckler

Much has been said about the role of social media in the so-called thriving culture of narcissism. Because of the awful perception that institutions and businesses have on the use of social media, a large number of them still choose to disregard it, most especially the nonprofits and charity organizations. If your team is one of them, however, you must start to realize that social media is your friend and not your foe. It is, in fact, an incredible tool to influence more people to be supporters of your advocacy too.
Now, there are several ways to go about creating your social media plan. The best and simplest way to proceed is to focus on one area: content. Have you ever heard the mantra,"Content is King?" This is even truer for organizations like yours. If you have no idea what your content would be, try answering these three critical questions with your posts.
Question #1: What do we do?
It must be clear what advocacy or cause you are supporting. Is it animal welfare, senior citizens care, climate change, or agricultural sustainability? Try to explain it in a simple, straightforward, and informative manner. Avoid the use of jargons, and make it relatable to everyone. One way to simplify data is to create infographics. Include statistics, trends, and trivia.
Next to educating your audience about your advocacy, you must communicate what you do to support it. What are your organization's activities and initiatives? Do you hold charity events, conduct livelihood projects, or draft policies? Be specific and don't play mind games. If you don't have a dedicated team or staff to write stories, you can engage a coursework writing service to get you started.
Question #2: How can you be a part of what we do?
 Once you have explained your group and your advocacy, the next question that your audience will ask is this. While you still have their attention, you must provide content that answers this question. Specify the ways in which they can support your group — be it in the form of volunteerism, donation, or buying your products.
Give concrete steps and directions. For example, you can add a Donate button to the header of your Facebook page. If you are organizing an event and want to invite people, create an Events page on Facebook. You can also use Instagram for quick announcements and bulletin. Familiarize yourself with call to action dos and dont's.
Question #3: What is the social impact of what we do together?
Everyone that is involved in your organization is considered a stakeholder, and reporting back to them is important. For instance, if you engage volunteers, you have the responsibility to inform them of what you have achieved together. If you collaborate with other institutions, you need to divulge the fruition of your partnership.
More than a responsibility, sharing the outcome of your joint efforts with others influence more people to participate. It piques the interest of the public, and they would want to reach out to you too.
The above would be the primary content of your social media posts. Moving on, here are some tips on how to make your posts engaging so your audience would click on your posts and create traffic to your accounts.
Use visual stories.
Make your posts visually appealing. If no one in your team is a design champion and you just can't afford to hire the service of an expert, you can make use of free apps like Canva for free templates.
Humanize your posts.
Think Humans of New York. You want to give story to a name or a face. Share the personal stories of your beneficiaries. Appeal to your audience emotionally.
Capture what happens behind-the-scenes.
Show how your people work on the ground. Post snaps of your staff and volunteers doing fieldwork. Let your audience know what a team of dedicated individuals you have.
Be responsive.
Use your social media accounts to interact with your audience. Set a daily schedule to reply to comments on posts and respond to messages promptly.
It is safe to say that social media isn't going away anytime soon, so there's no point in fighting it. If your nonprofit doesn't adapt, you are missing out on opportunities to send your message to your audience. As modern day movers and shakers, use social media intentionally to foster relationships, inspire, and influence.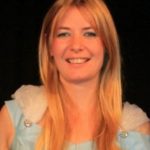 Laura Buckler is a marketing associate in a nonprofit organization that aims to uplift the lives of the workers from third world countries. One of her core functions is managing the social media of her organization and building an online community where they people can collaborate and share ideas about social entrepreneurship.