by Paul Bates

The use and impact of social media marketing have drastically increased in recent years. With every person, from baby boomer to millennial, being a member of at least one social media network, it is safe to say that the new way of word of mouth marketing is social media marketing. But why do companies engage in social media marketing? Most would say it is to connect to their consumers, to have a relationship with them in order to keep their products and company top of mind and viewed in the best and most positive light. But hold up, isn't that the job of public relations?
Public Relations and Social Media must be aligned
In these modern times, the water is muddled and the various areas of marketing have become intertwined. This is definitely the case with public relations (PR) and social media. PR was generally more focused on influential persons such as investors, shareholders, business partners, etc., but with the advent of social media, these individuals are present on these platforms, which can then be used for PR purposes. As both PR and social media are used to build and maintain trust in the company and their products, it is only natural that the two must be in sync.
How social media has changed PR
In many ways, it is blatantly obvious the impact social media has had on PR. A few of the key points are noted below:
PR and social media are based on communication but social media, with its real-time messaging, amplifies your message, allowing PR to be stronger and more impactful. Content published via news releases, emails, and other PR related means can live longer, spread faster and reach further with the help of social media.

Social media has allowed PR to reach a much larger audience. Previously, PR was targeted at specific individuals such as investors and business partners, but social media has caused this target group to be expanded to include all persons vital to the success of a business.

Social media has made PR more "friendly" to all stakeholders of a business, resulting in a new area of marketing called "relationship marketing". This helps companies to be more warm, inviting and approachable, regardless of their type or serious nature.
How social media can be differentiated from PR
But while there are similarities, there are also major differences between PR and social media.
Communicating on social media has to be different from PR. Social media is sending conversational messages with the aim to influence sales. Companies must use and be consistent with a particular tone when engaging with their audience. This is the voice of the business and changing that voice can result in loss of trust and the audience. PR is sending a message without seeming to influence sales; so the tone and approach are different.

The PR audience interacts with the content differently and usually in a passive way, whereas the social media audience is more engaging and interactive. This is as a result of social media being more two-sided than PR which is often seen as one-sided. Content put out for PR simply goes out to the audience with little or no engagement. However, in social media, content is published in an effort to elicit a response, which is welcomed by the company to foster and maintain engagement.

It is very difficult to determine return on investment from PR activities but social media impact is measurable, as several metrics exist to quantify social media marketing activities.
Practical ways to incorporate social media in your PR plan
Each social media platform can be used in its own unique way to assist in PR. Below we explain the top social media platforms and give examples of how they can be used to add value to your PR plan.
Facebook

– If the company or brand is very conversational, this is the place to go. Leverage Facebook capabilities such as groups, mentions, call to action buttons for donations and pledging and other Facebook Professional Services and

tools

to assist in PR activities.

Twitter

– With its 140-character limit, it is the best way to send a quick message about a new launch, activity, and promotion or to provide any kind of update. Using hashtags is a great way to reach people and also to track what your audience and others are saying about your company or brand. Twitter has various ways to conduct research on your company, brand, competitor and more. In addition, its app, Periscope, is a great way to live stream and connect with the audience.

LinkedIn

– This is another great way to connect with persons, especially influencers, gain industry insight and circulate relevant information. It is also a great tool to utilize for

blogging

.

Instagram

– This platform is a great way to engage with the audience. Visuals are excellent for showcasing worthy causes and bringing awareness to serious issues. In addition, Instagram is great for promoting events (before, during and after) to keep the audience engaged and feeling as if they are a part of the event, even if they are not.
Social media marketing and PR can be used for all types of organizations to drive social impact. Those using the tools for corporate social responsibility and social impact programs can do so using any platform in many different, interesting and impactful ways.
Hashtag campaigns on Facebook and Twitter, for example, are great ways that an organization can use social media and PR for social impact. They can be used to raise awareness about a cause or to garner contributions.

It is a good way to rally your troops and mobilize support for your cause.

Dissemination of information.
Undoubtedly, social media is here to stay and it will only evolve further. PR must also evolve so that synergy is maintained and companies can maximize on the huge rewards that can be reaped from these two marketing elements.
Paul Bates is a freelance content writer contributing to several educational online magazines. He is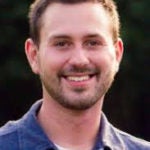 writing on topics related to education, business, and technology. He enjoys travelling and reading sci-fi literature.