by Olivia Ryan

Most professionals in nonprofit sector consider marketing to be a dishonest and guileful way to run your operations. They usually think that this sort of promotion is profit-oriented and adequate only for entrepreneurs and their businesses.
However, a lot of nonprofits realized that they need to accept marketing strategy as a natural part of their endeavors. In this article, we are going to explain to you how to use blogging as one of the most productive promotional tools.
Why nonprofits need promotion
Individuals and organizations donated $390 billion to charitable causes in 2016, reaching a record level for a third consecutive year. This result would be impossible without nonprofitmarketing.
According to fundraising experts at AussieWritings.com, blogging represents the easiest marketing model to inform public and attract potential donators. But how exactly does it function? Let's check it out here:
A blog is your online tool through which you can present organization's projects and activities. It's like a digital diary with the latest news and most interesting details of your programs. Physical presence is always welcome but the vast majority of people will still find you online much easier.
The main reason why you would want to write blog posts is to gather donations. Creating blogs, you can do it more efficiently. In our experience, people make the biggest donations when you describe the cause behind your activities. For instance, describe how readers are going to save one dolphin with each $40 that they donate and you'll be surprised to see how many people will respond.
Get exposure and credibility
Blogging is not always about attracting donations and fundraising. Instead, it often serves to prove your authority in the field. It gives you the opportunity to raise awareness about certain issues and also to express your opinion and present solutions to the problem.
No matter how strong and competent team members you might have, you could always use support from volunteers. Publishing blogs, you can invite thousands of people to help you if necessary. And don't think that it's impossible: more than 60 million people participate in volunteering activities in the U.S. alone.
Nonprofits organize events to gather friends, stakeholders, representatives of local communities, and the media. Bloggers always make announcements to grab additional attention and promote such gatherings.
Blogs give you the opportunity to publish follow-up posts and thank all participants who contributed to your project. It doesn't have to be a special event or a press conference: you can write a follow-up after volunteering programs, successful workshops, etc.
How to take advantage of online writing
There are a few basic ways how a nonprofit organization can use blog page to promote its activities. Of course, the obvious choice is to write posts on your own. You are the insider and no one understands projects better than you, so use this knowledge to create appealing articles.
On the other hand, you can invite guest bloggers to write for your page occasionally. This is a nice way to add a little diversity to your themes and bring in some fresh audience. Additionally, you can conduct interviews with key opinion leaders and ask them to explain the most relevant topics for your followers.
Publishing excerpts from quarterly or annual reports and presentations is another way to keep your audience informed about the organization's programs. These are all great tools to create interesting blog content but you should mind the structure, too.
Try to use lists, subheadings, bulletins, whitespace, and short paragraphs because it allows readers to scan the text faster. This is exactly what we did in this article.
Be careful with the content
Make sure to create high-quality content. It's better to write two great posts each week than to publish bad articles on a daily basis. Provide your followers with real value and in-depth analysis of the subject. You should nurture concise and data-driven style, aimed at the specific audience.
Add social share buttons to the blog page as it will increase the number of followers and make your posts visible and more popular. Don't forget to engage your readers – just ask them to post questions or make comments.
Not only that such details boost interaction with people but they could also give you inspiration for new topics. Having in mind that the number of online donations is increasing each year, it's always good to have new posts on the side.
Conclusion
Blogging is an important tool not only for business marketers but also for nonprofit organizations. It can make you more credible and popular but it can also skyrocket the number of donations. So stop questioning its purpose and feel free to give it a try – you won't regret it.
---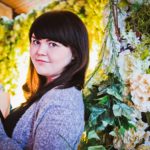 Olivia is an independent journalist and passionate explorer. She likes to write about everything that can positively affect people's life. When not searching for a new topic to write on, Olivia prefers to take a camera and enjoy the beauty of nature. Find her on Facebook and Twitter.