CSIC Blog
October 30, 2014
September 16, 2014
August 27, 2014
CSIC Student Blog
November 30, 2014
November 25, 2014
November 25, 2014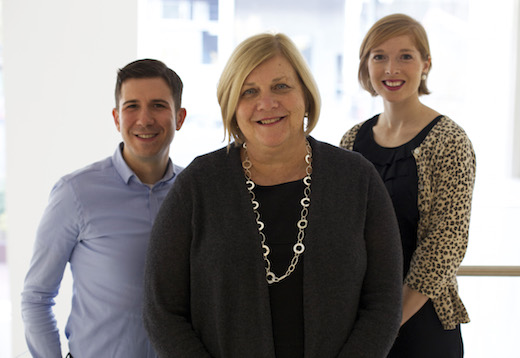 Close Me!
The new CSIC team is proud to lead the nation's premier educational resource on the role of communication in fostering social change.
From the Blog: 7 Storytelling Truths Among Small Nonprofits
May 27, 2014 — When we began the research portion of our multiphase project on nonprofit storytelling with the Meyer Foundation last summer, there were a few things of which we were (fairly) certain.
One, storytelling was a hot topic—and not just among nonprofits. Bloggers have heralded it the "#1 Business Skill of the Next Five Years," brands have embraced it as a way to authentically engage consumers across digital platforms, and an overwhelming amount of Internet real estate has been devoted to offering insights and tips on how and why organizations should tell their stories.
Which leads us to our second certainty: we've reached a point of resource overload. At last count, there were more than 140,000 books on Amazon.com on the topic; more than 9,300 Google search results devoted to nonprofit storytelling specifically, and—at peak times—upwards of 60 Tweets an hour using the hashtag #storytelling. But were any of these resources truly useful for smaller nonprofits? Read more
About the Center
Georgetown University's Center for Social Impact Communication (CSIC) is the nation's leading educational resource on the role of communication in fostering social change. Launched in 2008, CSIC aims to elevate the discipline by pioneering industry standards in responsible communication practices and by educating and inspiring the professionals who lead the way in creating positive social impact through their work. CSIC offers research and fellowship opportunities as well as courses for both master's students and non-credit executive education.
Research Highlights
Communication and the Veteran Employment Problem - According to the Bureau of Labor Statistics (BLS) from the Department of Labor, veterans from the wars in Iraq and Afghanistan continue to be more likely than their civilian peers to be unemployed. CSIC Research Fellow Sunset Belinsky explored the issue of veteran unemployment as a function of the communications challenges faced by four different key stakeholder groups: veterans, employers, the government, and veterans service organizations. Her newly-released white paper offers recommendations on ways in which they can work—both on their own and collectively—to overcome these challenges.