Learn how to become a story changemaker through our new Certificate in Social Impact Storytelling program.
Learn how we advance the field of social impact by educating and inspiring marketers, communicators, fundraisers and journalists to work together.
Dive into our applied research about how to use brain science through altruism, empathy and efficacy.
Hear our exclusive interview with Dr. Jane Goodall about how she uses social impact strategy to drive her iconic work.
What We Do
Georgetown University's Center for Social Impact Communication is a research and action center dedicated to increasing social impact through the power of marketers, communicators, fundraisers and journalists working together. As part of the University's School of Continuing Studies, the Center accomplishes its mission of educating and inspiring practitioners and students through applied research, graduate courses, community collaborations and thought leadership.
How We Do It
Discover how our applied research comes to life through action-oriented programs and offerings that work across functional areas, sectors and human strengths.
Our Impact
The Center inspires practitioners and graduate students to define their purpose so they can create impact within their organizations and for our global community.
Donated Pro-Bono Services
Cause Consultants Trained
Through courses and projects, our graduate students have provided 102K hours of pro-bono service worth $14M to socially oriented organizations across sectors. And the numbers keep growing.
Social impact practitioners across the globe have become strategic storytellers thanks to our signature research and trainings.
We've built a global community of integrated changemakers through our signature graduate course, Cause Consulting, offered by Georgetown University's School of Continuing Studies.
Our Team
We're researchers, educators and strategists who believe that igniting the joint power of marketers, communicators, fundraisers and journalists leads to great results.
From Our Magazine
The Blur shares actionable insights from social impact thinkers at Georgetown University and beyond.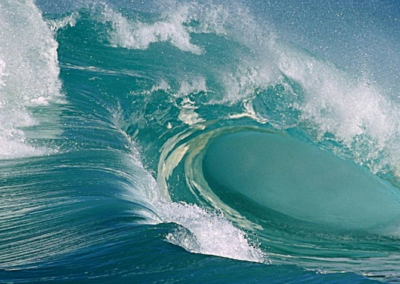 In the US, any person or organization working with those trapped in extreme poverty over the last few years can testify to the increase